St. Jude
Rosaries and Rosary Accessories
The Apostle Saint Jude Thaddeus is "The Miraculous Saint," the Catholic Patron Saint of "lost causes" and "cases despaired of." When all other avenues are closed, he is the one to call upon, and his help often comes at the last moment.
Saint Jude is one whose aid is sought when all hope is lost, especially in grave health matters and life-and-death situations. It is customary to make a vow that if he helps when called upon, one will publish a notice of thanks in the newspaper. Thus there often appear in the Personals column of newspaper classified ads to this effect. The typical wording is a simple, "Thank you, St. Jude." or "St. Jude, I thank you for your intercession in response to my prayers." Each one of those notices represents a prayer that was answered by Saint Jude. This magnifies the saint's name and gives hope to those who read the notice and realize that they too may find, through Saint Jude, the help they sorely need.
PRAYER TO SAINT JUDE
O most holy apostle, St. Jude, faithful servant and friend of Jesus -- People honor and invoke you universally, as the patron of hopeless cases, of things almost despaired of. Pray for me, for I am so helpless and alone. Please help to bring me visible and speedy assistance. Come to my assistance in this great need that I may receive the consolation and help of heaven in all my necessities, tribulations, and sufferings, particularly (state your request) and that I may praise God with you always. I promise, O blessed St. Jude, to be ever mindful of this great favor, to always honor you as my special and powerful patron, and to gratefully encourage devotion to you by publishing this request. Amen.
---
There are some items that may not be available at our home office and we will need to contact one of our various suppliers to get the item(s) you have ordered. This may require additional shipping time to get your order to your shipping address. Thank you for your patience.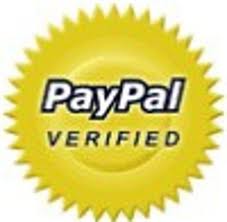 How To Pray The Rosary | Rosary Store | Mysteries of the Rosary | Scriptural Rosary | Meditations (St. Pope John Paul II) | Meditations (Fr. Peyton) | Rosary Stories | Praying Tips | Rosary for Children | Promises | Blessings | Benefits | History | Articles | Feedback | About Us | Contact Us
Copyright © 2010-2023 HowToPrayTheRosary.net
Phone Number: 1-859-750-3236
Blog @ HowToPrayTheRosary.net