Seven Dolores Rosary (Seven Sorrows Rosary)
The Seven Dolors Rosary (or Seven Dolors Chaplet) measures 18" L, is crafted of genuine wood beads and is imported direct from Italy. Each chaplet medal contains a full color epoxy image of the Seven Sorrows of the Blessed Virgin Mary. Included with each rosary is a 2-piece rosary case with a full color devotional top.
The devotion of the Seven Sorrows of the Blessed Virgin Mary was instituted in the 13th century. It is prayed upon a chaplet made up of seven sections of seven beads. Each section of seven beads is divided from the rest by medals depicting the seven principal sorrows of Mary's life. The Hail Mary is said on each of the beads, with one Our Father said before every seven Hail Marys. At the end of the chaplet, three Hail Marys are to be said, in honor of the Sorrowful Tears of Our Lady.
The Feast of Our Lady of Seven Sorrows is on September 15.
Chaplet Prayer Sections
1) The Prophesy of Simeon over the Tender Infant Jesus
2) The Desperate Flight of the Holy Family into Egypt
3) The Loss of the Child Jesus for Three Days
4) The Sorrowful Meeting of Jesus & Mary Along the Way of The Cross
5) Mary Watches Her Divine Son Suffer and Die upon the Cross
6) Jesus is Struck by the Lance of a soldier, Taken Down from the Cross and Placed in His Poor Mother's Arms.
7) Mary Watches as the Body of Her Divine Son is Buried in a Tomb
End the Chaplet with 3 Hail Marys in honor of Our Lady's Tears.
---
There are some items that may not be available at our home office and we will need to contact one of our various suppliers to get the item(s) you have ordered. This may require additional shipping time to get your order to your shipping address. Thank you for your patience.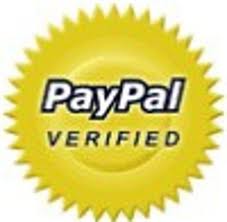 How To Pray The Rosary | Rosary Store | Mysteries of the Rosary | Scriptural Rosary | Meditations (St. Pope John Paul II) | Meditations (Fr. Peyton) | Rosary Stories | Praying Tips | Rosary for Children | Promises | Blessings | Benefits | History | Articles | Feedback | About Us | Contact Us
Copyright © 2010-2023 HowToPrayTheRosary.net
Phone Number: 1-859-750-3236
Blog @ HowToPrayTheRosary.net