Rosary Rings
Rosary rings, or finger rosaries, are ideal for pilgrimages, frequent travelers or for praying the rosary while on the move every day. They are conveniently sized and can be worn, placed on a keychain or carried in a wallet, pocket or purse.
How to Pray the Rosary using a Rosary Ring
A "Rosary Ring" or "Finger Rosary" is worn on the index finger of either hand. The beads are counted by the thumb, which rotates the ring on the finger during the count.
To pray the regular rosary using the ring, pray the initial prayers of the rosary (the Apostles' Creed, the Our Father, three Hail Marys and a Glory Be). Then announce each decade and pray the Our Father on the crucifix, and the ten Hail Marys on the ten "beads" of the ring. At the end of each decade, pray the Glory Be and, if you choose, the "O My Jesus" prayer. After five decades, pray the closing prayers (Hail Holy Queen, etc.), and end. Since the rosary ring is a sacramental, it can be blessed just like a regular rosary.
---
There are some items that may not be available at our home office and we will need to contact one of our various suppliers to get the item(s) you have ordered. This may require additional shipping time to get your order to your shipping address. Thank you for your patience.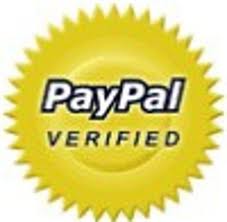 How To Pray The Rosary | Rosary Store | Mysteries of the Rosary | Scriptural Rosary | Meditations (St. Pope John Paul II) | Meditations (Fr. Peyton) | Rosary Stories | Praying Tips | Rosary for Children | Promises | Blessings | Benefits | History | Articles | Feedback | About Us | Contact Us
Copyright © 2010-2023 HowToPrayTheRosary.net
Phone Number: 1-859-750-3236
Blog @ HowToPrayTheRosary.net