| | |
| --- | --- |
| Price: | $9.00 |
| Prod. Code: | 001CR |
This Wooden Kiddie Rosary is a thoughtful gift and sentiment essential to every Catholic child's faith. The large, multi-colored wood beads are strung on a durable cord and the bright red cross is securely attached with a metal ring. Each is made to withstand the wear and tear of child's play. Also perfect for hanging on the wall of a child's room to remind him or her that praying the rosary is an important part of their faith. Makes a great Baptism, birthday or Christmas gift for any Catholic child.
Parts are considered non-toxic and lead free. -- Wood Bead -- 21" L
--
WARNING CHOKING HAZARD - Item contains small parts. Not for children under three years.
---
There are some items that may not be available at our home office and we will need to contact one of our various suppliers to get the item(s) you have ordered. This may require additional shipping time to get your order to your shipping address. Thank you for your patience.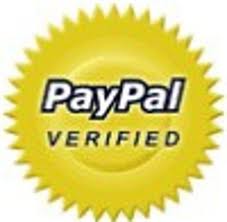 How To Pray The Rosary | Rosary Store | Mysteries of the Rosary | Scriptural Rosary | Meditations (St. Pope John Paul II) | Meditations (Fr. Peyton) | Rosary Stories | Praying Tips | Rosary for Children | Promises | Blessings | Benefits | History | Articles | Feedback | About Us | Contact Us
Copyright © 2010-2020 HowToPrayTheRosary.net
Phone Number: 1-859-750-3236
Blog @ HowToPrayTheRosary.net