| | |
| --- | --- |
| Price: | $19.99 |
| Prod. Code: | 032RC |
The Ave Maria Collection celebrates Mary, Mother of Jesus, who has inspired artisans, crusaders, saints and mothers worldwide. With Jesus Christ from birth to crucifixion, Mary's character illustrated devotion, mercy, compassion and deep love. The Ave Maria Collection expresses these sentiments in this exquisitely sculptured Rosary Case. Each inspired piece in the collection is artfully designed as a depiction of Mary's beauty and grace.
(Rosary sold separately)
-- ©2009 Monarch Designs * Licensee Gifts of Faith -- Resin/Stone -- 3.5" Dia x 2" H
---
There are some items that may not be available at our home office and we will need to contact one of our various suppliers to get the item(s) you have ordered. This may require additional shipping time to get your order to your shipping address. Thank you for your patience.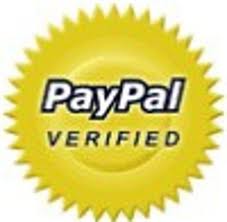 How To Pray The Rosary | Rosary Store | Mysteries of the Rosary | Scriptural Rosary | Meditations (St. Pope John Paul II) | Meditations (Fr. Peyton) | Rosary Stories | Praying Tips | Rosary for Children | Promises | Blessings | Benefits | History | Articles | Feedback | About Us | Contact Us
Copyright © 2010-2020 HowToPrayTheRosary.net
Phone Number: 1-859-750-3236
Blog @ HowToPrayTheRosary.net