| | |
| --- | --- |
| Price: | $34.99 |
| Prod. Code: | 008HL |
Mother of Pearls Hand Made in Bethlehem
Mother of Pearls carvings started in Bethlehem 700 years ago;
taught by the Monks to the locals.
Pearls possess a history and allure.

Long known as the "Queen of Gems".

Decorative Mother of Pearl was used as far back as 4200 B.C.
Mother of Pearls symbolism represents fertility and rebirth.

Linked with the Blessed Mother Centerpiece and
a uniquely detailed Crucifix -
stamped "Jerusalem" in the back.
Made with Holy Land Mother of Pearls Stones!

Carry this Keepsake-Rosary in your purse for Prayers and meditation.
Ideal religious gift with a personal touch!

This Genteel Rosary was hand made in the Bethlehem
by local Christian craftsmen.
*Gift boxed with "Somethin' about the Mother of Pearls"
---
There are some items that may not be available at our home office and we will need to contact one of our various suppliers to get the item(s) you have ordered. This may require additional shipping time to get your order to your shipping address. Thank you for your patience.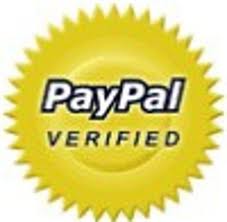 How To Pray The Rosary | Rosary Store | Mysteries of the Rosary | Scriptural Rosary | Meditations (St. Pope John Paul II) | Meditations (Fr. Peyton) | Rosary Stories | Praying Tips | Rosary for Children | Promises | Blessings | Benefits | History | Articles | Feedback | About Us | Contact Us
Copyright © 2010-2019 HowToPrayTheRosary.net
Phone Number: 1-859-750-3236
Blog @ HowToPrayTheRosary.net